An important distinction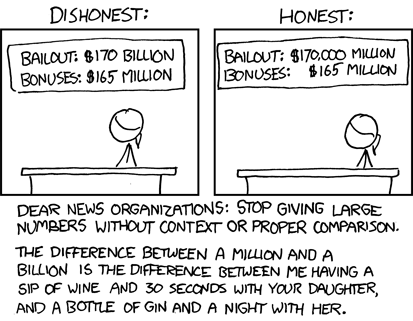 I still find it offensive that there are any bonuses whatsoever simply because a bonus is something you recieve when you do a good job and your company is able to distribute its profits amongst its successful executives. The fact that there are bailouts period are indicative of a job poorly done. A bonus is not – and should not be regarded as – a part of your salary. You should expect not to get it unless things go well. Just as Clark Griswald.
This is also important to realize when discussing earmarks: in reality, they only compose about %2 of the budget. The only way for the budget to dramatically decreased would be for various federal agencies to downsize.