I Have Even More Problems With Science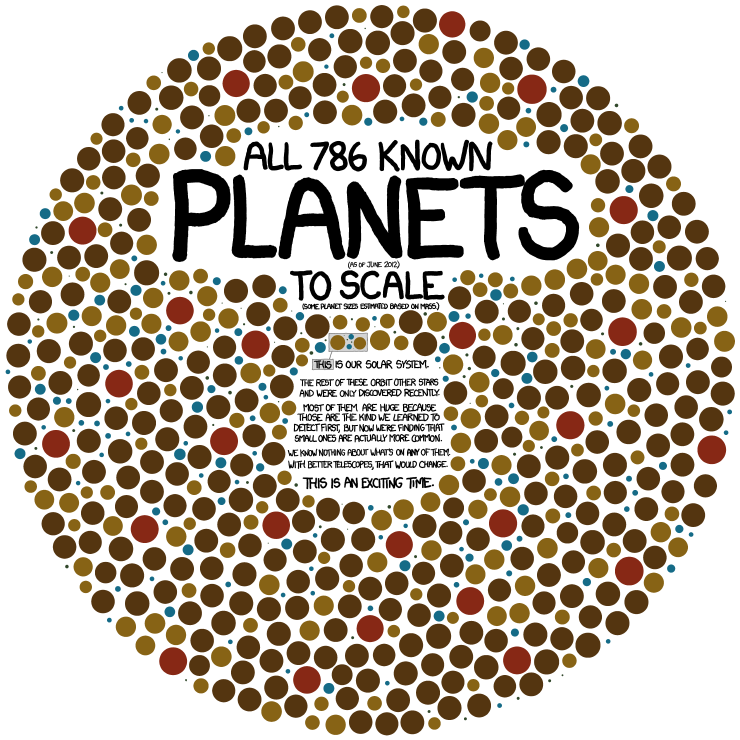 First, Science is slow. Yeah, I'm excited about finding hundreds of exoplanets. I really am – it is downright amazing. We'll probably be identifying hundreds of them inside the so-called 'Goldielocks' zone, and detecting habitable atmospheres within a year or two. And I'll never get to go, nor will anyone else. Because science is slow. Science simply looks and says, "things are like this: and they could be fucking amazing. But it's not yours. Can't have." Well, fuck you too, science. I want my tuition back.
Second, the Universe is huge. And I don't mean, like, "wow, that city is big, I bet it would take a day or two to walk from one end to the other" or "it would take weeks to walk from ocean to ocean". I mean, some of these planets are so far away that if intelligent life, similar to our own and at a similar level of technology, lived there, we wouldn't know because we wouldn't even pick up their radio signals for another thousand years or more. This is a problem with science because it makes me feel infinitely smaller than I should (and women could handle that, probably, science notwithstanding). Science, you make me make bad self-deprecating penis jokes, are you happy now?
Third, science isn't concerned about how awesome things are. It's mostly just numbers and shit.
Fourth, I still don't have a space-ship. Let alone a jet-pack. Or a flying car.
Fifth, stop talking about generations from now. Unless you come up with a way to freeze me until then, I don't want to hear it. From the looks of it, I'm not reproducing, and I don't care about generations from now, because they won't even be my kids. Your kids suck; they're loud, obnoxious and they listen to Justin Bieber. Do you really want them, or worse, going into space instead of us? Seriously? It would almost be as bad as sending the Baby Boomers into space on any trajectory that didn't land them on the surface of a much hotter object (the sun, for example).
Six, no, I do realize it's not entirely science's fault because either the government, private enterprise or stupid people in general don't want to put money into it. That is a valid point: the US isn't even going to have the capability to go to the moon, at all, soon. So much at least a moon base. I was promised a moon base, but science, you're off the hook on that one.